Finnair is the flag carrier and largest airline of Finland, with its headquarters in Vantaa and its main hub at Helsinki-Vantaa Airport. Finnair and its subsidiaries dominate both domestic and international air travel in Finland.
When we first met Finnair years ago their biggest challenge was in coming up with a method for categorizing contact center tickets consistently and fast. They received most of their contact center claims via a web form, and, due to the nature of air travel, ticket flow volume was not very steady or predictable. But they couldn't afford to keep extra staff sitting around just in case of a surge. All of this was taking place in multiple languages.
Today, Finnair uses Etuma's Contact Center Ticket Flow Analytics to automate the categorization of all incoming claims in real time within Finnair's contact center platform. Agents only need to take over once the ticket has been categorized and typically are able to do so using a pre-chosen response template. Tickets are analyzed in the source language used by the customer, but categorized in the language needed by the agent.
Finnair's staff monitors the category trends, which enables them to take quick action when problems arise. All of this helps to reduce the size of the staff needed to man the contact centers.
"Etuma is an important solution for our users and stakeholders. Being able to monitor and follow up on service issues and to detect service improvement areas is crucial. Plus, Etuma is easy to use and reliable."
Sami Mäenpää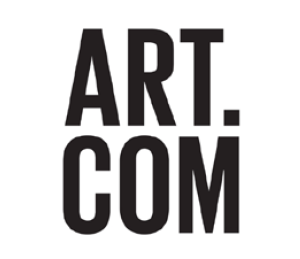 Having served more than 19 million customers in 150 countries, Art.com Inc. is the world's largest online specialty retailer of high-quality wall art and complementary décor. The company was founded in 1998 with one goal: to help people find the art they love . They've since increased their assortment to more than 2 million images and expanded who they serve to include national retail partners, museums, hotels, interior designers and more.
www.art.com
Art.com approached us because they were having trouble getting actionable insight quickly enough from their large volumes of multi-channel and multi-language feedback. E-commerce is a fast-paced and unforgiving retail environment, and news of a retailer's mistakes escalate quickly through social media and can potentially cost them lots of customers. Art.com needed a fast and cost-effective way to consistently interpret their feedback.
Art.com now uses Etuma's Customer Experience Analytics solution to aggregate and consistently categorize their multi-language feedback from all channels in real time. Feedback is analyzed in the source language, while the analysis results are presented in the language chosen by the Art.com analyst. This has enabled them to make operational improvements and develop their products more quickly and based on information rather than hunches.
"Using Etuma Feedback Categorizer has allowed us to have a centralized view of our customer pain points."
Leanne Stott

Betsson offers a wide range of first-class online gambling products and games in a safe and user-friendly gaming environment. Betsson's product portfolio currently includes: Sportsbook, Casino, Live Casino, Poker, Games, Scratchcards, Bingo.
www.betsson.com
Online gaming is a business with many individual brands and even more gaming apps. Their services are often offered across borders and in multiple languages. Betsson was having trouble extracting brand-specific and app-specific information from their high volumes of feedback. When we met them, they explained that their biggest challenge was routing relevant comments to their product managers in order to help them prioritize development activities.
Today, Betsson uses our Customer Experience Analytics solution to analyze all incoming multi-language feedback–including NPS survey responses and contact center tickets–to extract product-specific comments and route them to the appropriate product managers fast.
Our integrated translation service enables their customer experience analysts and product managers to drill down and read the actual feedback comments in the languages they understand.
"Etuma's service is valuable to us because of the ease of filtering what is relevant, the topic-level sentiment, and the integrated translation service. It enables us to get actionable information to our product managers fast."
Petra Navarro